Exhibit Dining Experiences
Tove Jansson
The following pages are from a deck for a complimentary dining experience to a hypothetical exhibit for Tove Jansson; a Finnish artist best known for her Moomin series. In this experience, guests go on a journey in keeping with the spirit of Jansson's stories. It uses clean lines and a simplified color palette.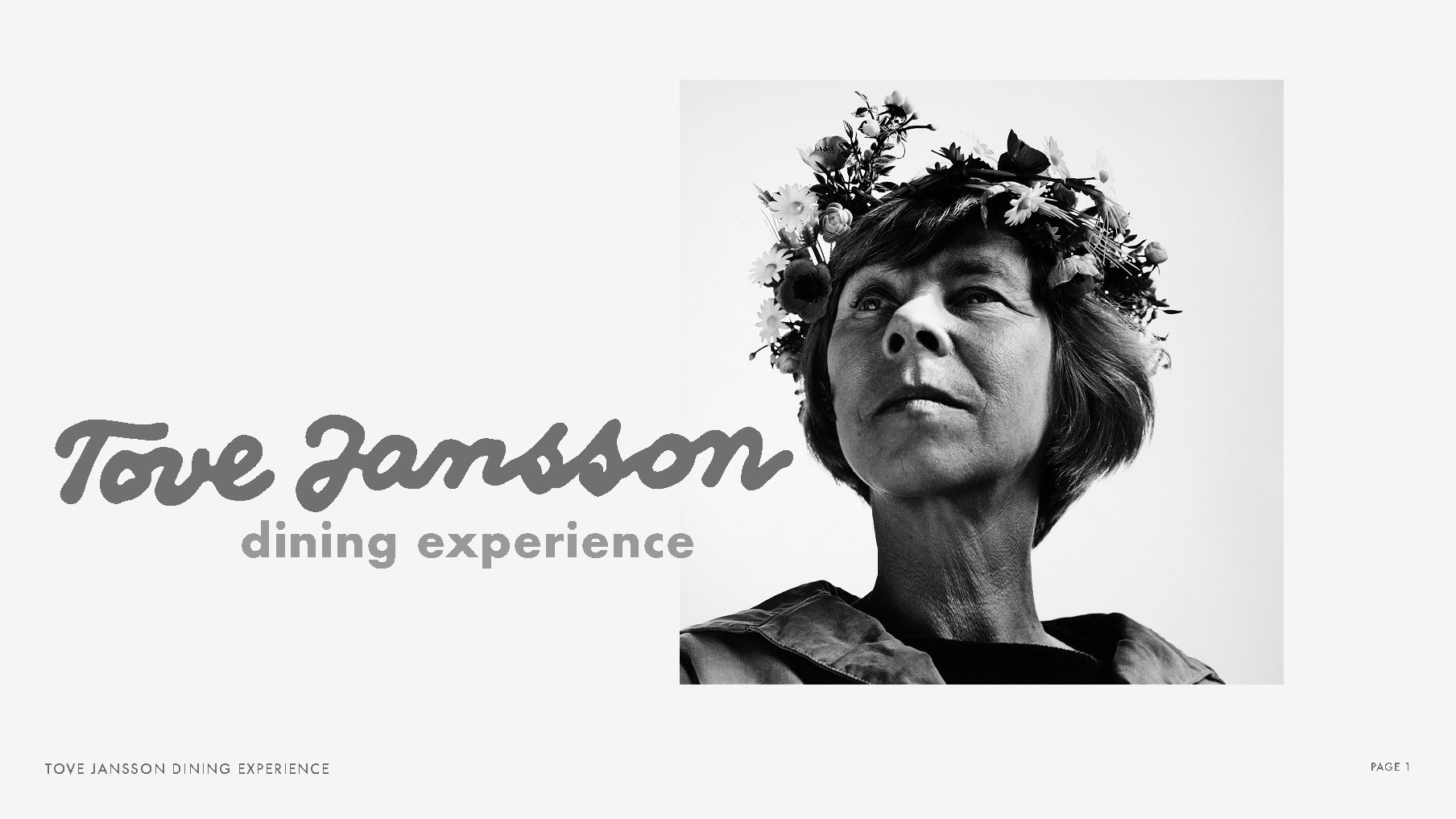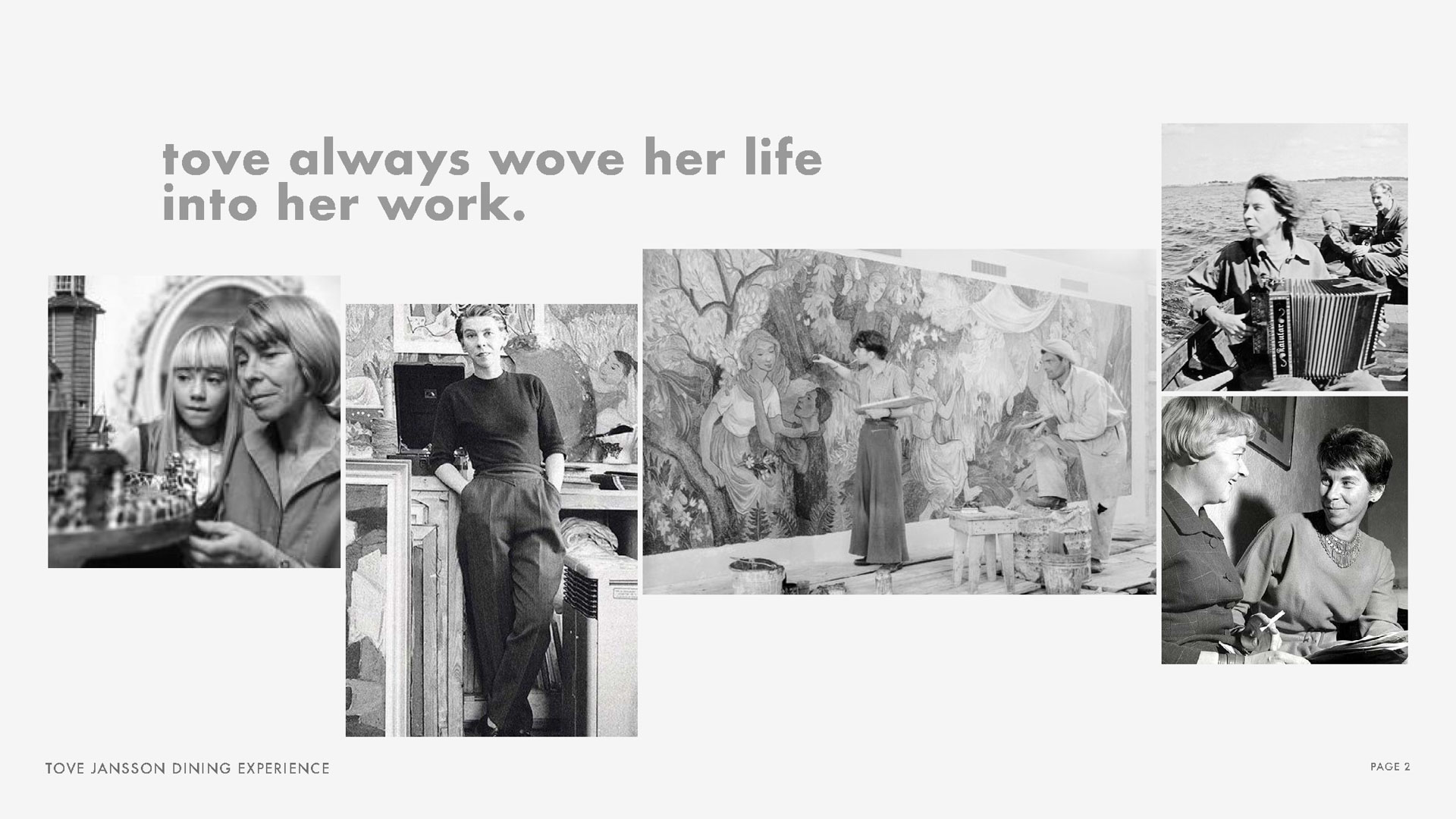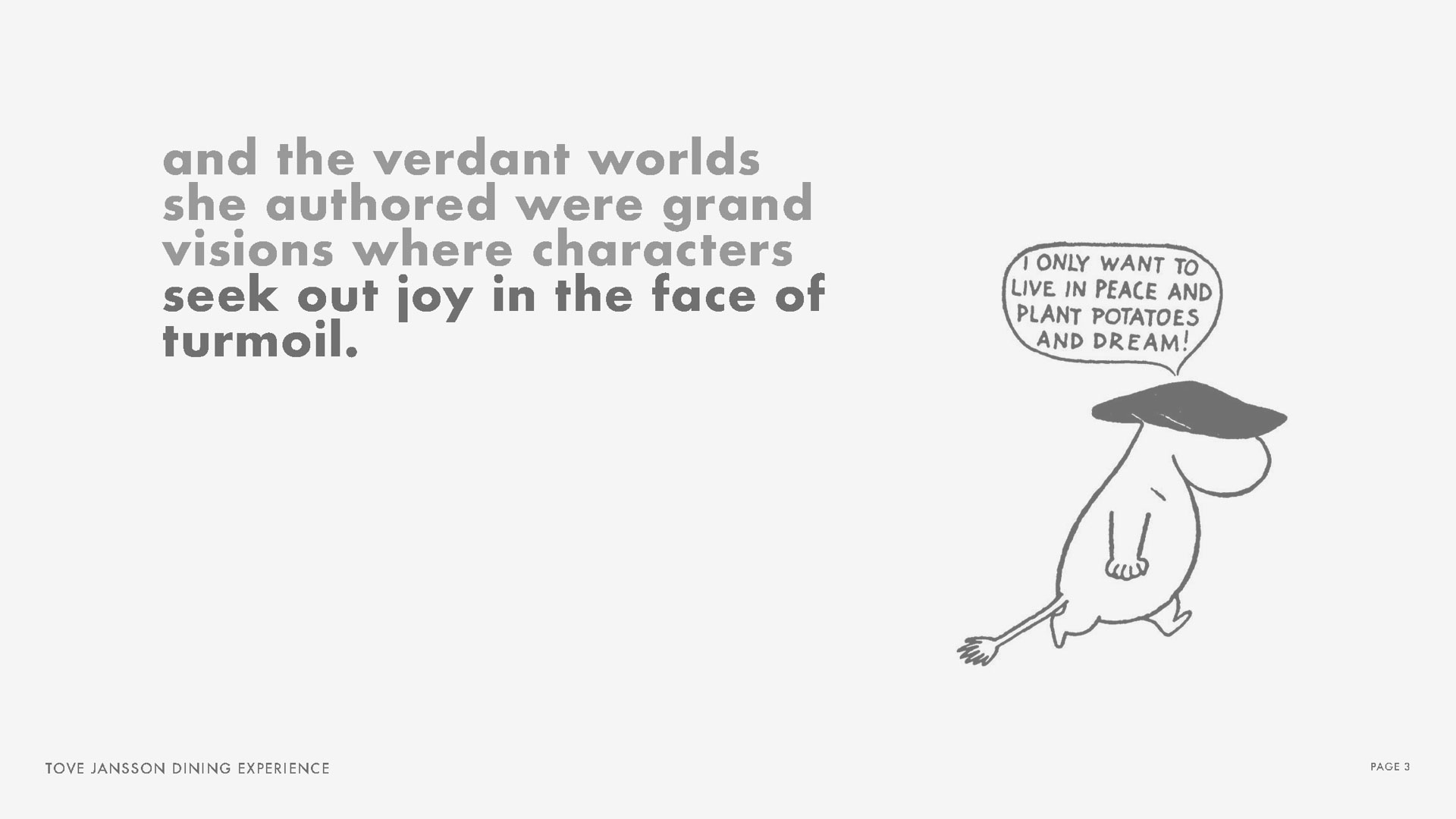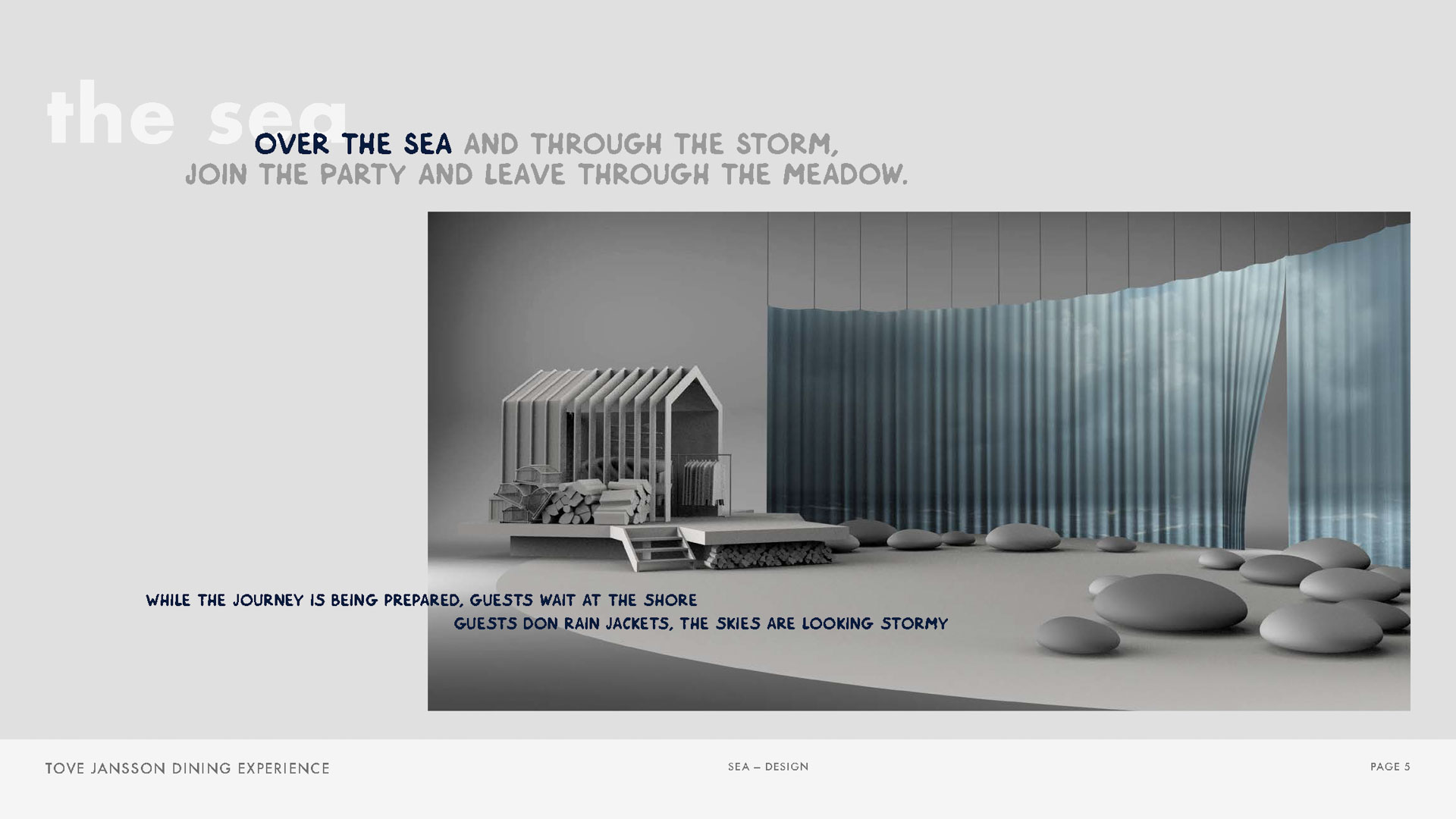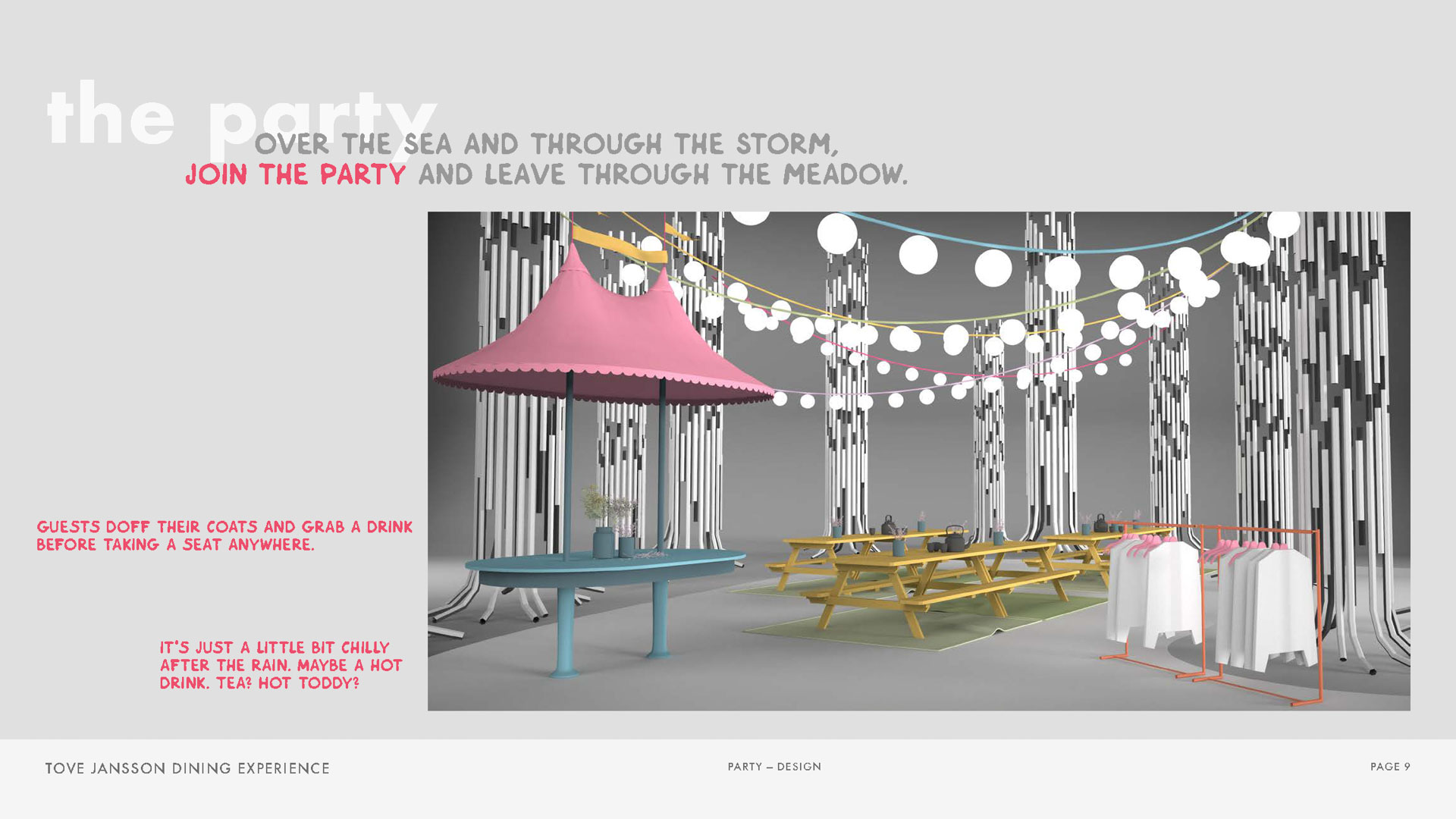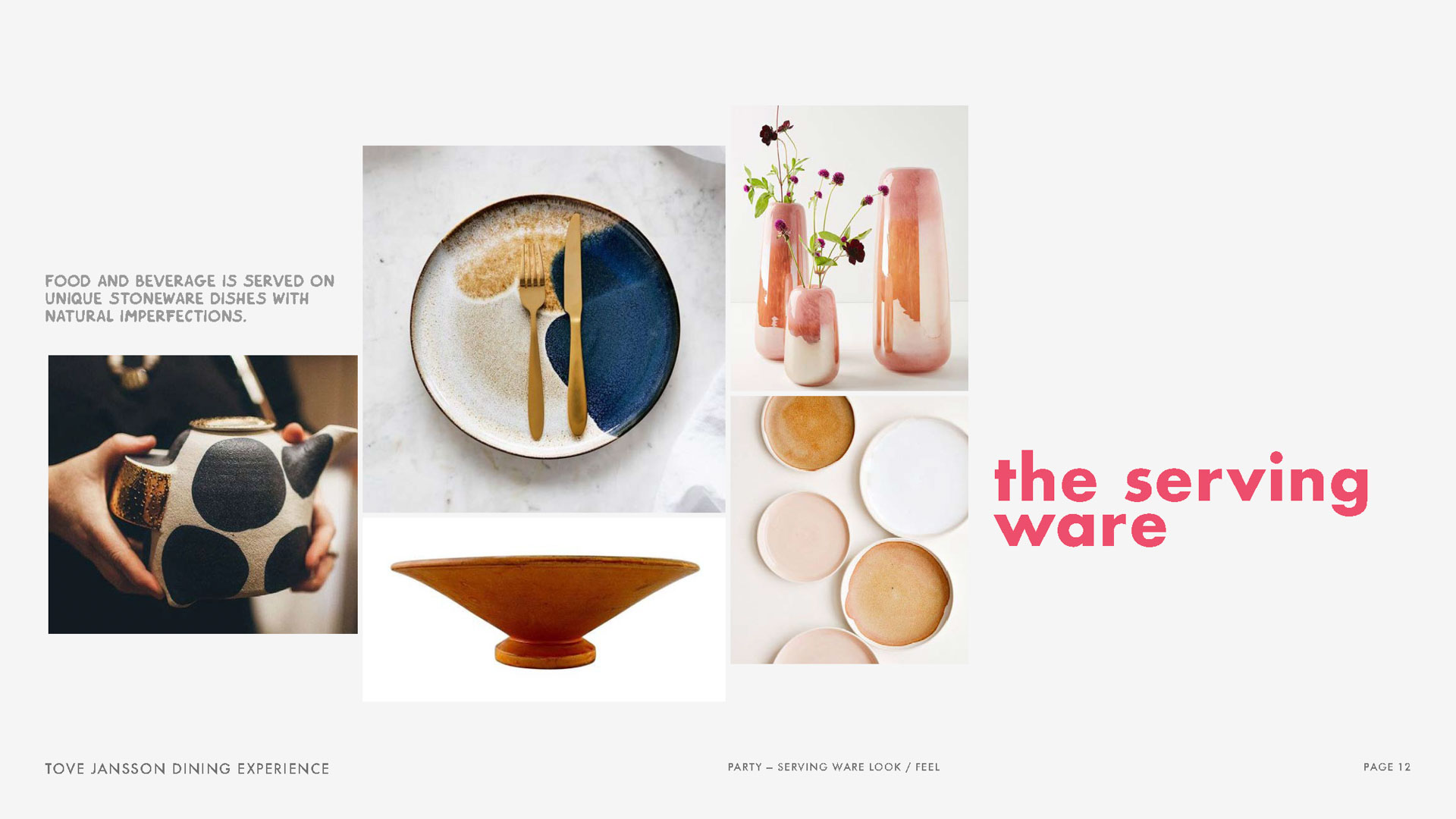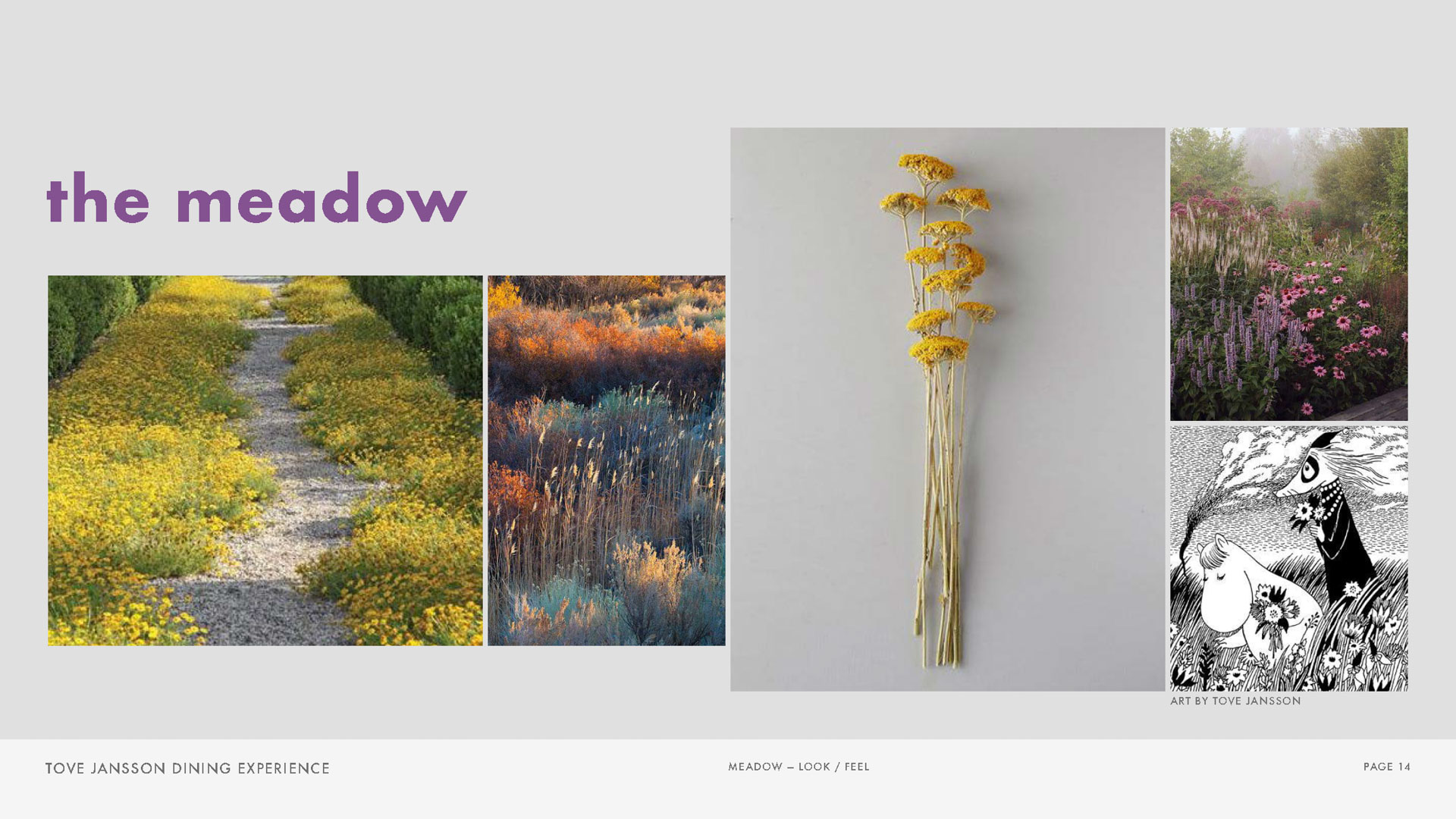 Georgia O'Keefe
Much of Georgia O'Keeffe's eternal work was inspired by the landscapes near her houses in New Mexico. This design invites guests to find this deep architectural connection in this immersive dining experience.